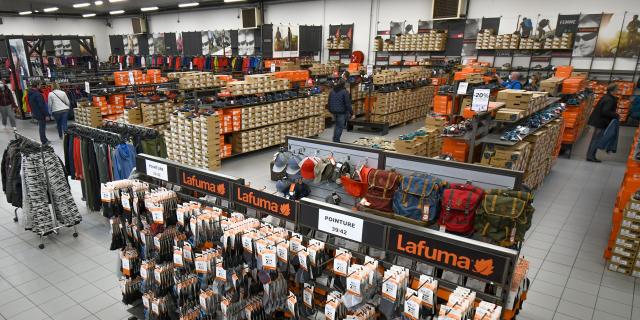 Good deals
all year round
The stores are open all year round in Anneyron and Saint-Uze.
Take advantage of a large choice on previous and current collections. A minimum of 30% is applied on the public sale prices. Real good deals for responsible and committed purchases.
Made in France
a quality label
Revol and Lafuma Mobilier have the same desire to produce "Made in France". They are committed to a label, which guarantees the quality of their manufacturing and affirms their values. This label gives them credibility with consumers who are aware of their responsible and reasoned purchases. This is a source of pride for our region, which is committed to responsible and committed tourism with its partners on a daily basis.
We know how to work
the material
Savoir-Faire en Porte de DrômArdèche
Savoir-Faire en Porte de DrômArdèche
Lafuma and Revol have been established in Porte de DrômArdèche for many, many years. They are two companies that have remained established on their original lands in Drôme and continue to develop by employing qualified local people.
Some ideas
to enjoy your purchases
You've done your shopping and are now well equipped!
At LafumaFurniture, you've acquired your outdoor tables and lounger to enjoy your patio or garden. At Revol, you have what you need to set up dishes and plates on a table worthy of great restaurants. Now your dishes will have a different flavor: back to your stoves! At Lafuma, you've equipped yourself with shoes, technical clothing and backpacks: now it's your turn to hike!
I am inspired
Discover the Drôme des collines and the Ardèche verte… You will be touched in the heart by the diversity and the beauty of the landscapes. Lovers of wide open spaces, radiate and dream around the ideal palace…